Latin name: Magnolia grandiflora
These southern magnolias have large fragrant white flowers and evergreen leaves. It is one of the most splendid of forest trees and a very popular ornamental. The both trees western sides were shaded by overgrown pines we removed. These two specimens were planted by Mrs. Reed.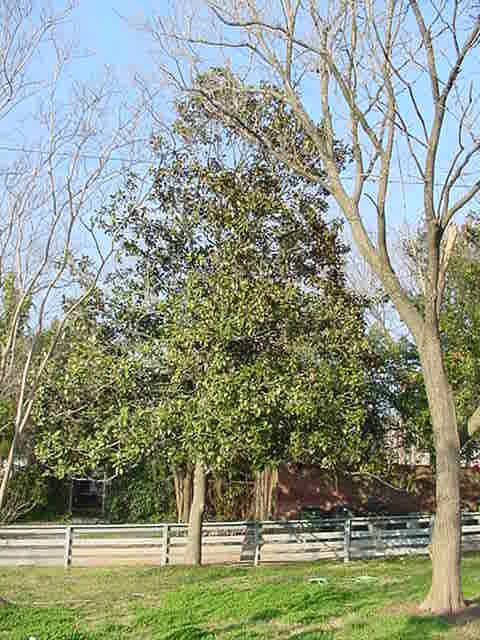 This tree suffered greatly from being shaded for years and is slowly recovering.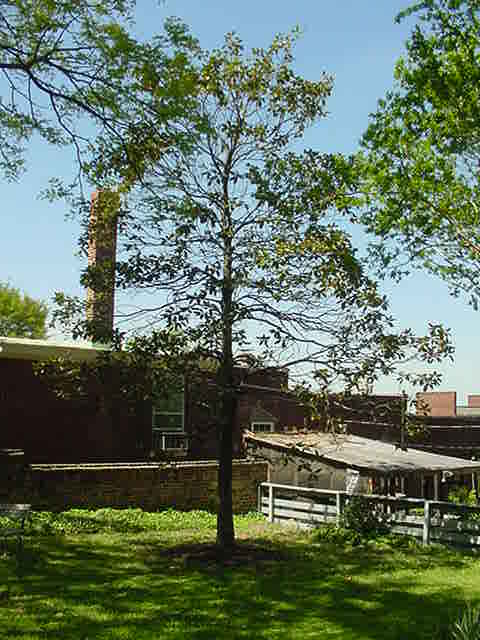 The bark of the Magnolia is smooth textured and given to flaking.